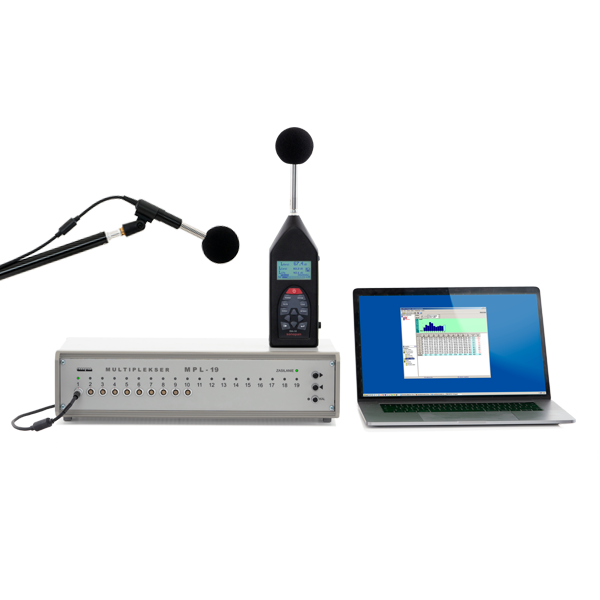 APMS-19
Sound power measurement system
The APMS-19 sound power measurement system is designed for the sound power measurement of the devices. The measurement is conducted in the points located on the measurement surface which surrounds the measured object over the reflecting plane.



Versatility
The APMS-19 system enables to conduct measurements in accordance with the requirements of EN ISO 3744, EN ISO 3746 and EN 60076-10 standards. A large number of measurement channels ensures the possibility of using all available measurement geometries. Owing to the use of the DSA-50 digital sound analyzer, it is possible to conduct broadband measurements as well as measurements in 1/1- and 1/3-octave bands.
Automation of measurement
The APMS-19 Raport software is used for the automation of the whole measurement process. It takes into account all corrections, conducts calculations and enables to calibrate all measurement channels. When the measurement is finished, the final report, which contains the input data and the calculated results, is generated.
Components of system
MPL-19 multiplexer.
DSA-50 class 1 digital sound analyzer.
KA-50 class 1 acoustic calibrator.
Measurement microphones with preamplifiers, windscreens and cables.
Set of connection cables.
APMS-19 Raport software.
Microphone tripods.