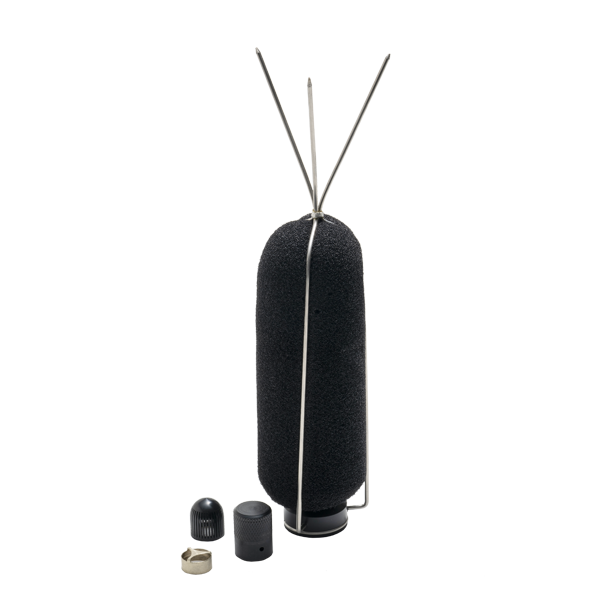 OWP-1
Weatherproof microphone set
The set of SONOPAN WK-21 weatherproof microphone shields.
The use of the set enables the measurement microphone to operate in difficult environmental conditions.
The set consists of:
Windscreen with the wire skeleton.
Rain cover.
Special microphone protection grid.
Key used for dismantling microphone protection grid.
Microphone holder with desiccator.
Technical data
Microphone diameter:

1/2"